The Digibee 2022 State of Enterprise Integration Report
How is your company connecting business objectives with technology infrastructure?
Understand the State of Enterprise Integration
Digibee's annual State of Enterprise Integration Report provides a detailed look at integration today and in the future.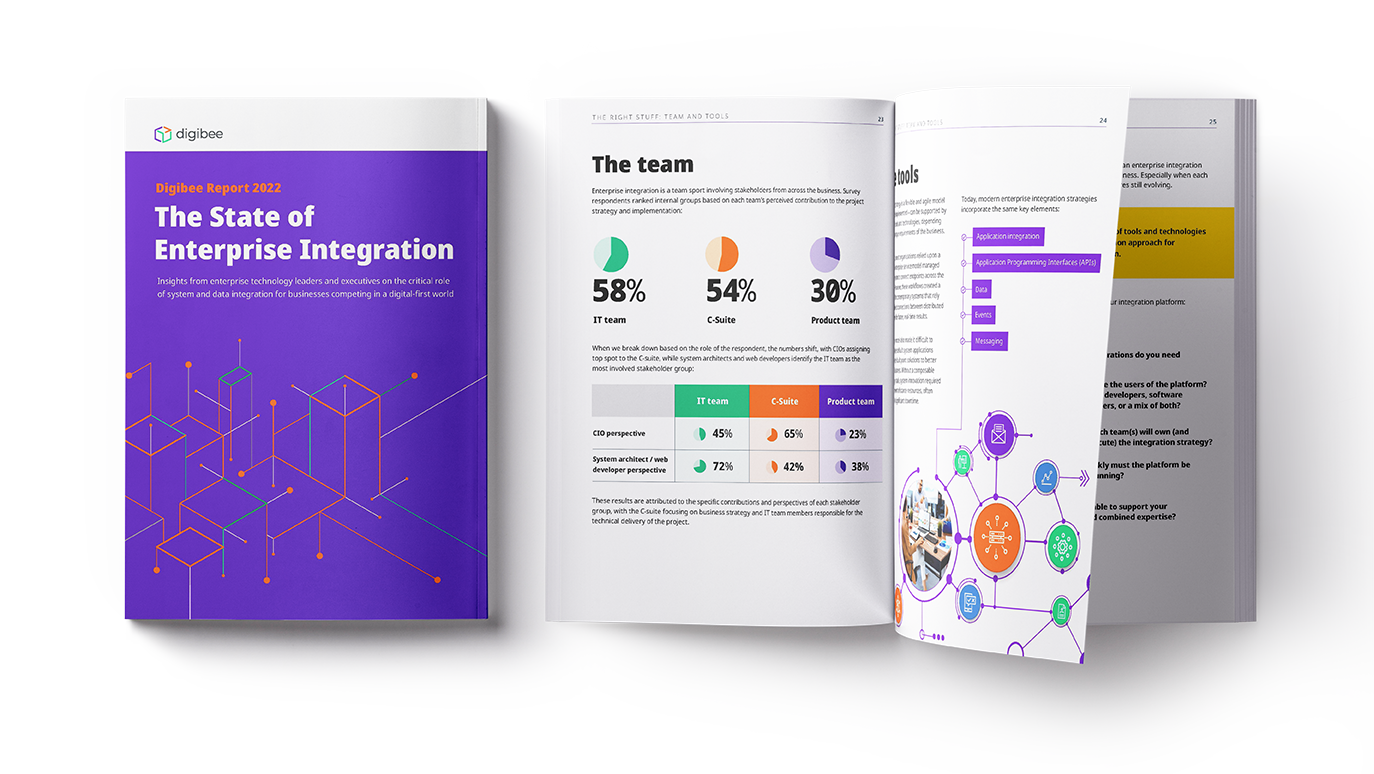 Today's digital-first organizations have an inherent advantage over competitors still reliant on siloed data trapped in legacy infrastructure.
While the majority of IT professionals – from web developers to the C-suite – say integration plays a vital role in their digital strategy, many are still struggling with implementation.
93%
of respondents say an enterprise integration should be part of their business strategy
Only 7% have successfully implemented an Enterprise Integration (EI) strategy
Of those who haven't, 94% don't even have a solution in mind
Poor integration has a

direct, negative effect

on businesses' ability to survive and thrive.

Innovation
48%
say they are unable to adopt new technologies to support business growth

Efficiency
48%
say inefficient processes and practices are affecting business success

Agility
40%
say slow response time to market changes hurt profitability and share of market

Productivity
37%
say specialists have to focus on maintenance and low-value work instead of innovation
What's Holding Businesses Back?
The negative impacts of a lack of integration are well-known, and the value of an integration strategy is widely acknowledged. So why are so many
organizations lagging in eiPaaS adoption?
Digibee's 2022 The State of Enterprise Integration Report offers a unique look at the progress, challenges, and opportunities that companies in retail, finance, and manufacturing report as they work to compete in a digital-first world. Our research provides real-world insights into integration trends and technologies, as well as guidance on best practices and successful strategies.
Fill out the form to download your free copy now!